Registration for the current Life Keys Book Club is Open!

Welcome to the Life Keys Book Club. I'm glad you are here!
Our book for the Summer session of Life Keys Book Club has been chosen!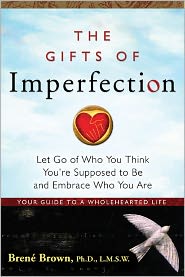 The Gifts of Imperfection by Brené Brown
Brené Brown  is an expert on authenticity, shame, and courage and the power of  what she calls Wholehearted Living. In The Gifts of Imperfection she shares research and her own journey, and helps us learn to embrace our imperfections and to celebrate our worth, despite the pressure on us to be perfect.

In each of our weekly calls we will talk about the assigned section of the book, get feedback on our experiences, and look for opportunities to go deeper into ourselves so that we can start to apply what we are reading.
The group will run for 4 weeks and will meet weekly via Skype audio on Thursdays beginning July 5.
Register Now!  Life Keys Book Group $20
Why a book club?
I love to read, and I know a lot of you do too, and there are a million fantastic books out there specifically written to help us shift something in our lives for the better.
But how often do we actually allow ourselves the time to really take in what we are reading and see how it applies to us?
There is power in community and discussion. Sometimes we can see something that applies to us in another person's experience, and sometimes we can shed a little light of understanding on things that puzzle someone else.
Why not use that power to support each other in self discovery?